a blog? I thought he was supposed to leave me wanting more?
How To Improve Your Comedy Writing
It pains me to say this but, my oldest daughter is in Fourth Grade (FOURTH GRADE) and not a single kid in her class has seen - or even heard of - 'The Goonies.'

Think about that. You know what that means?

It means no kid in her class... KNOWS HOW TO BE A KID.

"'Adventure?' What's that? 'Adversity?' Wh... What do you mean? 'Developing friendships by keeping your word as you face a world full of back-stabbing, resentful adults who want to take your house and may (or may not) have a giant freak locked in their basement?' Why would I ever..?"

THE MOVIE STARTS WITH A CAR CHASE AND CURSE WORDS FROM A FAT KID WHO SMASHES HIS MILKSHAKE ON THE WINDOW. What more does a movie need???

The parents die in 'Frozen,' a kid's parents ban music from his house in 'Coco', and I just saw a movie about a rabbit who outsmarts a man competent enough to hold down a corporate gig for ten years.

What two things do these movies have in common? All smash hits and all dealing with DEATH.

Know what else they all have in common? No laughs. I'll admit: the rooster in 'Peter Rabbit' starts off pretty funny, but then you realize he's just a single dad who caves under the duties of responsible parenting, and it quickly devolves into you wondering if somewhere on the cutting room floor is the scene where he willingly takes a cyanide pill. It's DARK, man.

Let me ask you this: if a kid's mind is a sponge, why would you drop it in toilet water?

So what did I do to protest all this? I sat my kids (10, 7, and 5) down and made them watch 'Dumb and Dumber.'

If those other idiots in her class are that far behind in movies about being a kid ('You play ball like a XHE!'), think of how far ahead of the curve they'll be when it comes to making people laugh... if people are still allowed to laugh when my kids become adults.



Author

I'm Nick. I've never been afraid of getting in over my head, and I've survived every resulting injury from doing so. Played college football in the SEC while running a 5.1 forty at 200lbs, got booed off stage in front of 1,000 people at a 'Latino Laff Nite (I'm not Latino),' rolled with BJJ Black Belts, and got TKO'd by a Golden Gloves boxing champion during a fundraiser for MDA. The closest I ever got to being a real man was when my mom cut me off on the way to the Marine Recruiter's office - in the parking lot.

​Lots to give, 'cuz, man: I sure have received.

Archives

October 2017
July 2017
June 2017
May 2017
April 2017
August 2016
July 2016
June 2016
April 2016
March 2016
January 2016


Categories

RSS Feed
Powered by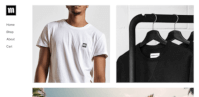 Create your own unique website with customizable templates.