a blog? I thought he was supposed to leave me wanting more?
How To Improve Your Comedy Writing
So after many rounds of communication, the buyer who left the bad review on my Amazon store was gracious enough to remove it. I am now in recovery phase, trying to decelerate the plummeting Amazon numbers I feel were a direct result of that review.

I'm not sure if she ever reads this, but if she does: thank you, Marilyn, for going through the trouble, and I sincerely hope your knee gets better.

Quick backstory on the whole Amazon thing: I had a VERY rocky 2015 and 2016 professionally. Two mergers led to layoffs, and I lost a job I loved because I couldn't successfully manage family and work life (read: LOADS of daily CRM updating during off-work hours). In August of last year, I landed a job with a great company, but it pays only half of what my other jobs have, and so I started looking for other ways to make money in my off-time.

I don't have the capital to buy real estate, nor do I have the knowledge of being able to sink money into stocks that will bloom 20,000%, so I decided on an online store at Amazon.

Long of the short: it's up, running, and very easy. That being said, Amazon is R-I-D-I-C-U-L-O-U-S-L-Y competitive and cut-throat (between sellers), and that creates an atmosphere ripe for false prophets and bad advice people 'swear' will land you "hundreds of thousands of dollars a year."

Enter

Jungle Scout

.

If you are going to go to anyone for help with your Amazon store - whether you're just starting out or are an old salty with a storied history - Jungle Scout's the place to go. I went with one of the premium services, but they have a free Google Chrome extension that helps you not only choose which products to sell, but also explains the various niches in which to sell them.

They constantly post entertaining, informative, free tutorials on YouTube, and I strongly suggest you heed their advice over all others, especially at the beginning. They're completely approachable, knowledgeable, and charitable (see the whole Jungle Stix campaign), and the best money I've spent in this whole endeavor.

I don't work for them, but I do endorse the hell out of them, so if any of you four regulars who visit this site are looking to open an Amazon store, take two Jungle Scouts and call me in the morning.

I know: not the typical 'bring the funny' post, but even Dave Attell takes a break for a drink during his sets.

Cheers,

Nick

Author

I'm Nick. I've never been afraid of getting in over my head, and I've survived every resulting injury from doing so. Played college football in the SEC while running a 5.1 forty at 200lbs, got booed off stage in front of 1,000 people at a 'Latino Laff Nite (I'm not Latino),' rolled with BJJ Black Belts, and got TKO'd by a Golden Gloves boxing champion during a fundraiser for MDA. The closest I ever got to being a real man was when my mom cut me off on the way to the Marine Recruiter's office - in the parking lot.

​Lots to give, 'cuz, man: I sure have received.

Archives

October 2017
July 2017
June 2017
May 2017
April 2017
August 2016
July 2016
June 2016
April 2016
March 2016
January 2016


Categories

RSS Feed
Powered by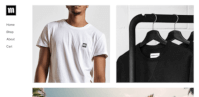 Create your own unique website with customizable templates.