a blog? I thought he was supposed to leave me wanting more?
How To Improve Your Comedy Writing
Repost from a LinkedIn article I wrote because, well, I'm tired of people wondering if I'm still alive after not having posted to the blog in some time.

​Plus, it's pretty darn helpful:

Without a doubt: the most terrifying thing about any art is whether or not you can build an audience.
An audience pays your bills, picks up your tabs, and can vindicate your creative effort all while giving you significance in their world. That's what great performers have: the ability to affect complete strangers into finding meaning in their own lives.
Pretty powerful stuff, that.
But if you can't build an audience, you're left wandering aimlessly through creative wastelands with creditors unable to reach you because your phone and internet have been cut off. Oh: and no one loves you because you can't find a place to bathe - the security guards at the water park are wise to your shenanigans (stop using bar soap!).
So... HOW does one build an audience?
You do your art for yourself.
You slug through the first dreadful years of ugly open mics, nasty rejection letters and unanswered phone calls doing the thing you want to do. That means if you're a freelance architect specializing in shantytowns, you keep drawing shantytowns on your CAD software. Before you know it, there's a set in Hollywood where Michael Bay's yelling, "Get me Shantytownman!"
I once heard that Dave Attell - DAVE ATTELL - spent the first seven years of his stand-up career walking audiences with his humor. Too blue, too abrasive, too scatological, they said. I saw him for the first time live in 2001 at Cap City Comedy in Austin, TX, and it remains the single funniest stand-up performance I've ever witnessed. A fan of comedy my whole life, I had this one specific thought throughout the show: "this must have been what it was like when people saw the Beatles for the first time."
Doing your art for yourself allows you the freedom to become great at whatever your niche in that art is. It allows you to explore yourself, find out how you want to express yourself in your medium, and - perhaps above all - it allows you to be genuine. To set yourself apart from the pack.
Being genuine - having your unique voice in a sea of discord - resonates with people from all walks of life. The end result: the audience you build over this time is organic. In other words, the audience you gain during these tough times WANTS you. They wantyou to succeed, they want to see you do well, they want to brag to their friends about you and how they saw you before you reached the top.
And when you get there, they'll be your most ardent supporters.
So, Artists: don't fall into the trap of tailoring your art to an audience because it will never happen. You can't please everyone. Trying to please everyone is a fool's errand; spend your time trying to please yourself, no matter how impossible that may seem. Again, you'll only get better while building a loyal following.
Now if you'll excuse me: I have to get back to crocheting my bluebonnet quilts for military wives from Texas. Thank you.
-Nick



Talking about people here, NOT BBQ.

​Early in my Sales career (my day job thanks to guys like

James Ponce

), I had a job selling web-space advertising to restaurants in and around Austin.

They'd advertise a discount with us, I'd design it, print out the flyer, then head out to canvass the surrounding area. ("Canvassing,""harassing," "invading personal space..." It's all the same thing.)

I'd walk up to a guy in a suit and tell him about how the diner across the street is offering 10% off all meals under $600, and I never knew what kind of reaction I'd get.

Some were miffed, some ignored me, and others would actually stand there and berate me for having "wasted their time." And to that latter group, I always said, "DUDE! All you need to do is head over to that place with seventy of your closest friends, order some killer meatloaf and pie, and you'll save sixty bucks!" (That job was doomed from the beginning.)

The point I'm trying to make is, the typical person you meet on the street is unpredictable.

But not smokers - they were

always

cool.

You walk up to a group of smokers (outcasts in Austin as early as 2004), and you were walking into a conversation with people who liked having you there. Could be one of those things where they were such pariahs they were surprised someone wanted to join the group without going all

Jane Goodall

on them, but they were always welcoming.

Even today, if I'm ever out making calls or run into someone with yellow teeth and pursed lips, I relax, knowing this person isn't going to be a problem. I can let my guard slip a little with smokers because - and I think this is the real reason they're so nice - people who smoke just generally seem more honest than those who don't.

Seriously: you catch a person smoking in public today, you're witnessing someone who is completely honest and okay with themselves. They don't "only smoke when they drink" or fabricate some other half-truth. They smoke in broad daylight, fifteen feet away from the building, in plain view of the very closet coke fiends and bulimics judging them to be 'disgusting.'

American smokers are the unfair recipients of damnation in a society that's full of unprecedented vanity, social distress, and corruption.

Why?

Is it because they smell bad? Sure. I get that. I had a roommate in college I hated hanging out with after basketball games because he smelled like a sushi restaurant dumpster and refused to shower.

Or is it because we've bought into

the myth of second-hand smoke

? That people are convinced smokers are not only destroying themselves, but "knowingly" hurting others?

Seriously. We all knew what Michael Jackson was doing behind the scenes, but when he died, it was memorial concert after memorial concert.

But a guy's having a smoke within thirty yards of a child, he's public enemy number one...

I just don't get it.

But what I DO get is great comedy, and since I didn't recommend anyone last post, I've got TWO recommendations for you today.

First, the aforementioned

James Ponce

. All you've got to do is YouTube some of his clips to see what I mean. His material is completely natural and takes off on its own accord as the show goes on. He's got loads of great material, but none of it sounds prepared when you watch him. He's also a social media whiz, so follow him on Twitter to see when he'll be performing near you.

Now how about a writer - or, in this case, a team of writers?

Look no further than Spencer Hall and his team at

Every Day Should Be Saturday

.

Yes, it's a blog about college football, but it's THE BEST blog about college football out there. Perk: you don't even have to LIKE college football to read any of Spencer's posts and laugh out loud. It's astonishing how good a writer he is and the successful direction he's taken EDSBS since selling it in 2009.

Really, every post can be broken down into a study of how to write great comedy: find a topic, pick your angle, and

ride that angle to your grave

. (For the length of the discussion, at least.)

I've been following EDSBS for about ten years now, and everyone to whom I've recommended it has said they've laughed out loud and became fans of both college football and copious amounts of bourbon.

Hope you enjoy, and thanks for stopping by.

Nick

Author

I'm Nick. I've never been afraid of getting in over my head, and I've survived every resulting injury from doing so. Played college football in the SEC while running a 5.1 forty at 200lbs, got booed off stage in front of 1,000 people at a 'Latino Laff Nite (I'm not Latino),' rolled with BJJ Black Belts, and got TKO'd by a Golden Gloves boxing champion during a fundraiser for MDA. The closest I ever got to being a real man was when my mom cut me off on the way to the Marine Recruiter's office - in the parking lot.

​Lots to give, 'cuz, man: I sure have received.

Archives

October 2017
July 2017
June 2017
May 2017
April 2017
August 2016
July 2016
June 2016
April 2016
March 2016
January 2016


Categories

RSS Feed
Powered by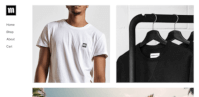 Create your own unique website with customizable templates.