a blog? I thought he was supposed to leave me wanting more?
How To Improve Your Comedy Writing
I hate myself.

I'm not funny, Chris Fairbanks is, and only guys in their 20's make any money in comedy.

There.

That's how my writing process starts.

So forget the illusion of grandeur of escorting my beautiful wife down the red carpet donning a hipster beard and skinny vest. She (also) HATES me when I start a writing gig - probably when I finish one, too. I mean, all that pompousness of thinking I made millions of people laugh at $.035 per word...

Writing from a cabin in the woods of Colorado? Sure, but that's the same cabin where - at the beginning of a project, at least - I'll wonder what kind of penknife inscription to carve in the rafters before hanging myself with my reversible Merona belt.

Then I'll find out: I don't even own a penknife.

I mean, just look at the dates of my prior posts! What are they, MONTHS apart?

And that's just for a blog nobody reads!

Eventually, though, I realize I'm going to die alone anyway, and then I get to typing.

Just pure jibberish; useless drivel not even I care about.

I do that in the hopes that somehow I'll uncover a funny idea or stream of consciousness that will take me to a place where I can begin setting up and punching.

First, it's jabs. Then it's hooks, crosses, and on occasion, a solid uppercut.

Rare is the overhand right to the chin, but it has been there before, and gotten me to close the chapter on whatever topic I was outlining.

Look: writing's easy. All you have to do is make your fingers move on the keyboard or get that pen leaking ink onto paper.

But for me, it's that judgment within - that I KNOW no one will find what I write funny.

You may say, "But, Nick, they haven't even read it yet!"

And I will say, "WHY would they ever want to read it in the first place?"

That's how I work.

In fact, that's how I know most other writers to work, especially in comedy.

Now, onto my comic recommendation of the post:

I mentioned him earlier, so let's stay on it:

Chris Fairbanks.

Hilarious, unbelievably creative, and co-host of the 'Do You Need A Ride' podcast, Chris was the comic I watched coming out of Austin that made me think, 'Yeah. I gotta get a day job.'

You may have seen him on 'Conan' or one of his various commercial spots, but you've got to see him live to see what I'm talking about. I don't want to oversell him, nor do I think I can do any of his jokes or stories justice, so just go check out his website for dates and samples of his astonishing art work.

Thanks for stopping by,

Nick

Author

I'm Nick. I've never been afraid of getting in over my head, and I've survived every resulting injury from doing so. Played college football in the SEC while running a 5.1 forty at 200lbs, got booed off stage in front of 1,000 people at a 'Latino Laff Nite (I'm not Latino),' rolled with BJJ Black Belts, and got TKO'd by a Golden Gloves boxing champion during a fundraiser for MDA. The closest I ever got to being a real man was when my mom cut me off on the way to the Marine Recruiter's office - in the parking lot.

​Lots to give, 'cuz, man: I sure have received.

Archives

October 2017
July 2017
June 2017
May 2017
April 2017
August 2016
July 2016
June 2016
April 2016
March 2016
January 2016


Categories

RSS Feed
Powered by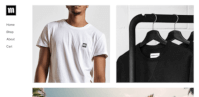 Create your own unique website with customizable templates.